Collabs

Fashion Hack @ Colette, Paris.
A Window Exhibition, May 2017

To celebrate her upcoming guide, "Silicon Valley, A Fashion Field Trip Guide", Carole Sabas curated a fashion tech window for the Colette, Paris, at the invitation of Sarah Andelman. She scouted 10 tech startups, and teamed them up with 10 fashion/beauty designers. The brief: co-create 10 smart fashion accessories in less than 30 days. The final objects, exhibited in the "Fashion Hack" window @Colette aimed to question the current data-collecting, fashion-adversed, industrial-designed wearables.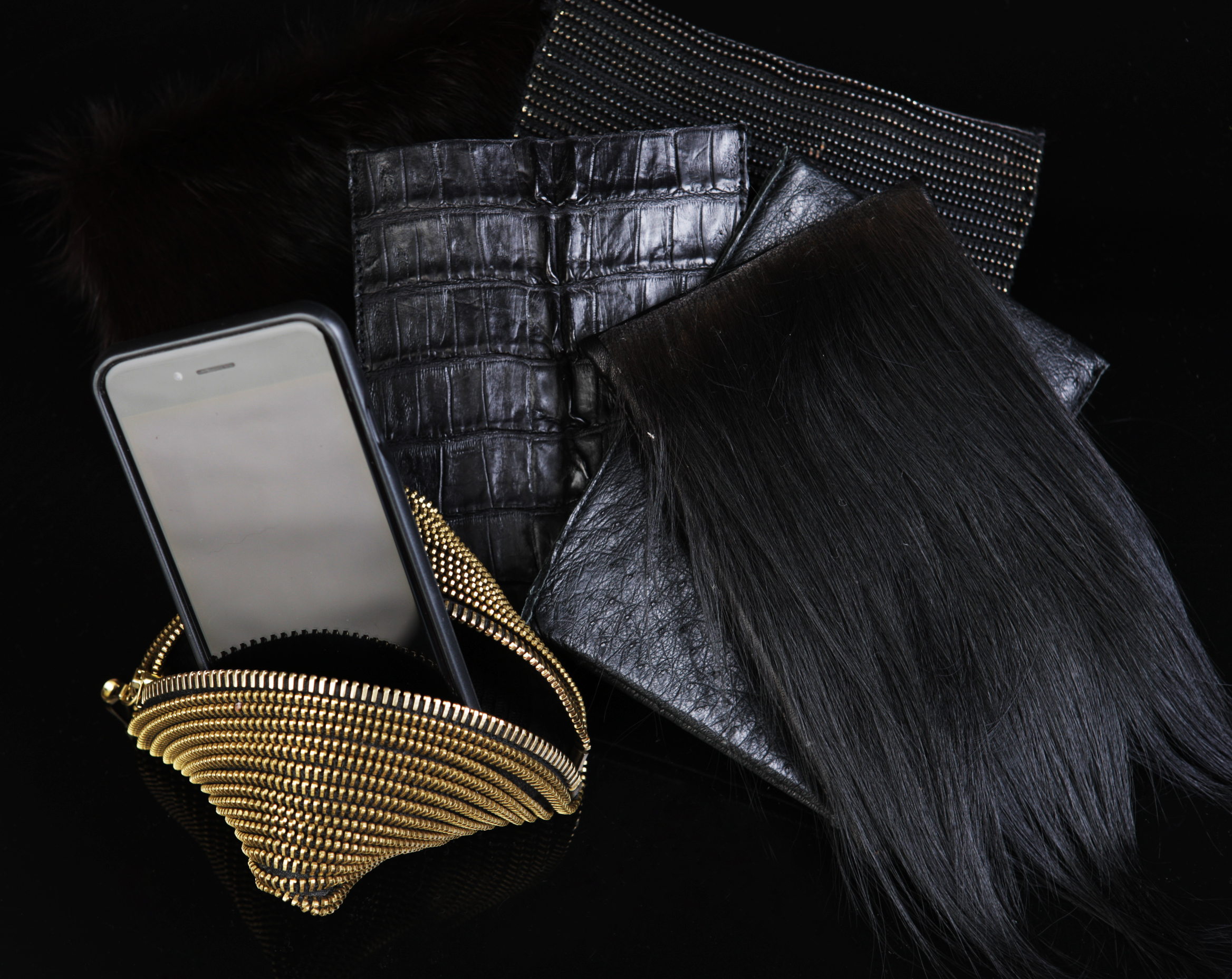 2015 & 2016 Fashion Guides Diaries
To celebrate the ongoing collapsing of fashion & celebrities worlds, the Fashion Guides published a calendar of the most exciting events to come worldwide. Fashion weeks, red carpets, movie awards, galas, TV shows, books, exhibitions, concerts, premieres, fashion birthdays, inspiration quotes ... These calendars were magnificently illustrated by Caroline Andrieu with couture silhouettes from the in-season.
Acclaimed & reclaimed by many fashion journalists, luxury brands, department stores, The Fashion Guides Diary was re-issued in 2016, as a Christmas gift to our industry friends & insiders.

Free pdf: guidesfashion@gmail.com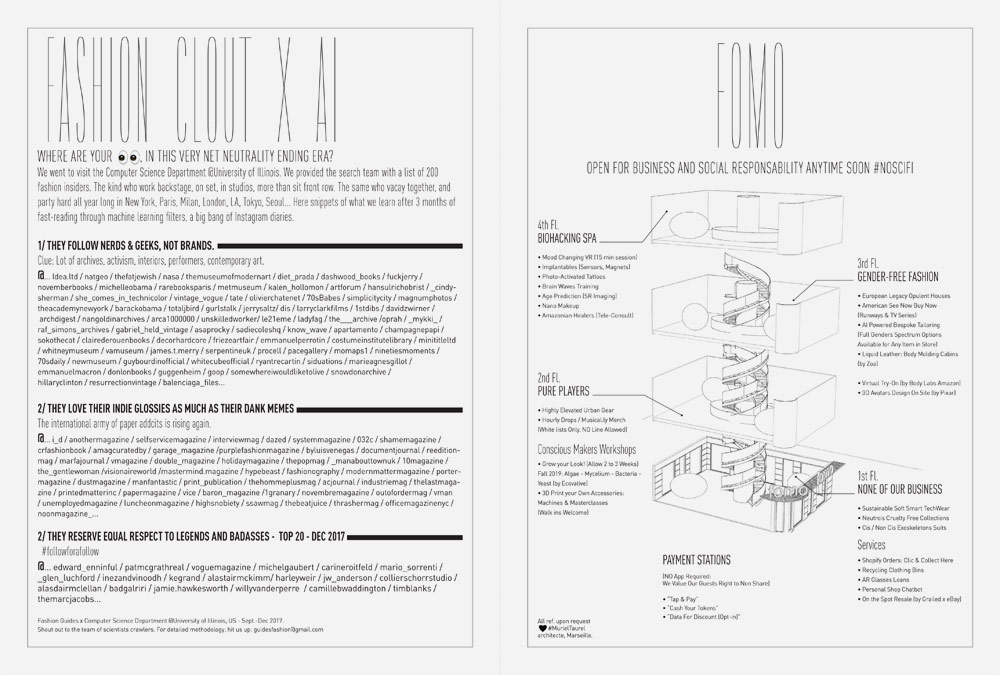 Harlem Fashion Friendly Guide x Gypsy Sport, 2014
While investigating in Harlem, the Fashion Guides discovered many untapped talents, including the fashion duo
Gypsy Sport
. We commissioned for our cover inspiration. For this young brand, the collaboration opened the door to Vogue US & CFDA, resulting in a 2015 CFDA/Vogue Fashion Fund award.
https://fashionunited.com/news/fashion/cfda-vogue-finalists-announced/201507167563
Los Angeles Fashion Friendly Guide x Oliver People, 2013
Looking for rainbow mirror shades for our cover, we turned to our Oliver Peoples friends. It lead to a very special edition of their historic Braverman shades, for a luxurious "Los Angeles Fashion Friendly Guide x Oliver People Gift Box". An instant hit, that — we like to think— sparkled the 2015 trend of rainbow lenses.

American eyewear brand Oliver Peoples celebrates the publication of new book, Los Angeles Fashion Friendly Guide with an exclusive box set complete with a pair of multicolored mirrored glasses.
To mark the release of Los Angeles: The Fashion Friendly Guide, Oliver Peoples has created a pair of rainbow colored glasses in collaboration with Carole Sabas, Vogue Paris' New York correspondent and author of the guidebook. Inspired by the book's cover, designed by Caroline Andrieu, and model Diane Rosser's off-duty style, the glasses are a customized version of Oliver Peoples' unisex Braverman design, itself a cult classic for its effortless Californian style with multicolored mirrored lenses, modernized with metallic details at the temple. On sale with a guide which reveals the best kept secret fashion addresses of the City of Angels, where Oliver Peoples was founded in 1987, the glasses come in an exclusive case and will be available from October 11 at Marc LeBihan.



The Miami Fashion Friendly Guide x The Webster x Foundation Dennis Hopper, Dec 2013
We celebrated our Miami new edition during Art Basel Miami, @Webster, by co-curating an original photos exhibition with the Dennis Hopper Foundation. These photos have since become permanent feature in the lobby of the South Beach fashion store The Webster.



The Brooklyn Fashion Friendly Guide x Vogue Paris x Colette, 2012
While investigating for our Brooklyn Guide, we found dozens of "made at home", mind-blowing emerging brands. We introduced a selection of them to French
Vogue
, and curated for the magazine a "Brooklyn Beauty" selection @ Colette. First time that — now ubiquitous —
D.S. & Durga
and
S.W.
landed in Paris!
https://intothegloss.com/2012/08/paris-brooklyn-colette-brooklyn-beauty/

The Fashion Insiders Guide to Manhattan x Paris Review, 2012
The prestigious "Paris Review" ordered a special edition of the "Fashion Insiders Guide to Manhattan" for their annual benefit gala at the Cipriani, 42nd street. 500 co-branded copies were specially re-printed as a gift for their guests.